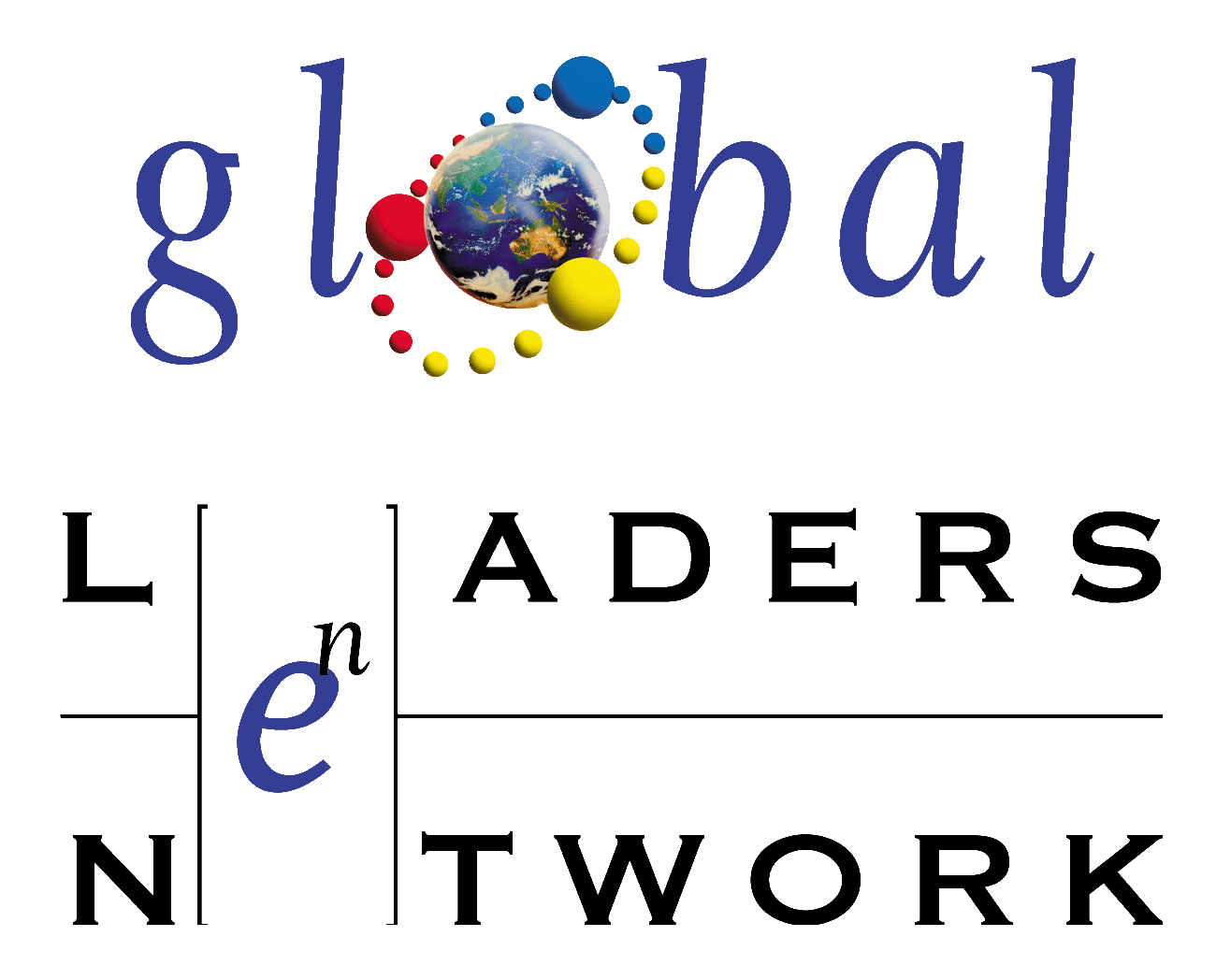 Global Leaders

Network
​
Keynote Speakers, Train

ers, Workshops,
In House Training,

Coaching and Consulting
Book a 3hr Seminar or 75 min Keynote for July or August, 2021
by April 30, 2021 and save 40%.
The Orange Frog Workshop
by Shawn Achor and International Thought Leader Network
Based on Shawn Achor's Book ' The Happiness Advantage'
Influence

and
Persuasion Workshop
Every day we are trying to sell a new idea or influence people to take new actions. Learn powerful principles of persuasion to generate desirable change.
Put Happiness To Work
Workshop
This game-changing "how-to" shows leaders how to increase engagement by harnessing employees' motivation for happiness.
Motivation and Engagement:
Driving Success through Intrinsic Motivation Workshop
Presenting evidenced based research on what motivates people.
Diversity, Equity,
Inclusion Workshop
Connecting Cultures.
Maximizing Potential
The Ripple Effect: The Powerful
Wave of Optimism Keynote and Workshop
​
How positive psychology and social-emotional intelligence impacts your performance and health.
Global Leaders Network works with leading organizations to develop the highest quality Training and Implementation methodologies for organizations and schools around the world.
Founded by Andrew Greatrex in 1996 and based in Celebration, FL (right by Walt Disney World) our company now works around the world with some of the most renowned thought leaders and organizations. Thought leaders we have worked during these years include John Kotter, Rosabeth Moss Kanter, Malcolm Gladwell, Dan Pink, Chip Heath, Rob Goffee, Charles Handy, Manfred Kets DeVries, Peter Senge, Richard Hames, Devin C. Hughes, Bill Paladino, Eric Karpinski and Shawn Achor.
Put simply we exist to make organizations better and the working lives of people more extraordinary.
​
More than a global training and consulting company we are a network in the truest sense of the word linking people, ideas and opportunities through an expansive system of experts, practitioners and successful leaders.
​
Our work includes transformational workshops and seminars that breathes life into organization's and the people attending them. We use practical examples, action plans, exhilarating activities, case studies, diagnostics and all based on research. These proven workshops are always evaluated by participants as the best workshop they have ever attended and utilized by some of the best organizations in the world including The Pentagon, NSA, US Air Force, US Navy, Lego, Novo Nordisk, Garmin, INTEL, Capital One, South Australian Dept. of Premier and Cabinet to name a few.
​
Our work has also taken us into the depths of public education in the USA, UK and Australia assisting with Dispositional Hiring, Professional Learning Communities, Social and Emotional Learning and Positivity.
​
During the Covid Pandemic we have a primary focus on wellbeing and self care of staff and their families.
OUR WORK
At Global Leaders Network, we work with people who are willing to challenge the status quo, learning and applying Leadership, Change, Motivation, Management, Positive Psychology, Happiness, Innovation, Employee Engagement and mostly about themselves. In addition to having worked in Government and Private Organizations throughout the world our people have teamed up with the World's Thought Leaders from Harvard, Stanford, INSEAD, London Business School and NY Times Best Selling Author to provide high end Globally Recognized Training Products, Facilitation and Implementation Strategies. Thought Leaders include Daniel H. Pink, Malcolm Gladwell, Prof Rosabeth Moss Kanter, Gary Hamel, Chip Heath, Prof John Kotter, Marcus Buckingham, Jim Collins, Miha Pogacnik and Shawn Achor to name a few.
GOAL:
Create an integrated model of leadership to enable to shape the future rather than be shaped by it.

Respect and encourage individual and collective ability, creativity, passion and enthusiasm.

Ensure people are the source of our strength.

Ensure sustainable learning, development, resources and support.

Research and listen to the voice of emerging and incumbent leaders and positively act upon their voice.

Consistently stretch the achievable, believable and sensory boundaries.

Acknowledge that people have the capability to achieve great things.
PURPOSE
Creating successful organizations through better workplaces for everybody
CAPABILITIES
Energizing Teams and Organizations
ENGAGING AND MOTIVATING PEOPLE TO OPTIMAL PERFORMANCE
Finding and connecting meaning in work
Building self confidence, confidence in teams, confidence in systems and external confidence
DIFFERENTIATORS – Global Expertise with Thought Leaders
Leadership

Change

Positive Psychology

Intrinsic Motivation

Happiness and Optimism

Influence and Persuasion

Management (Human Behavior)

Innovation
Employee Engagement

Strategic Navigation
We provide in-house leadership training to enhance performance, increase motivation, assist with the art of persuasion (including sales), building self and organizational confidence and to embed these into the culture of an organization.
We work with leading organizations throughout the world who are committed to the best leadership and culture.
Our team are experts work around the world with the world's best organizations including Corporate, High Tech, Federal Agencies, Government, Schools, Privately owned and Family owned. We work in North America, South America, Europe, Asia, Africa and Australia and New Zealand
Countries Represented with our training
PLEASE GET
IN TOUCH
We can't wait to hear from you
Terms of Use & Privacy Policy
Greatrex Global and Global Leaders Network Privacy Policy
Thank you for visiting our site. Greatrex Global Learning and Global Leaders Network is committed to protecting your personal privacy and strives to take appropriate measures to protect your privacy. This Privacy Policy states what information Greatrex Global Learning Co. ("Greatrex Global Learning") and Global Leaders Network collects and obtains from users of its greatrexglobal.com and gln.global website and services (the "Site"), and how this information is used. Your use of the Site and/or registration on the Site constitutes acceptance by you of the terms of this Privacy Policy. Any changes to Greatrex Global Learning's and Global Leaders Network Privacy Policy will be posted as soon as they go into effect. Your continued use of this Site following the posting of any changes or revisions to the Privacy Policy constitutes your acceptance to those changes.
What Information Does Greatrex Global Learning and Global Leaders Network Collect and How is it Used?
Greatrex Global Learning and Global Leaders Network collects personal information through its Site in connection with user registration and purchase of goods/services offered on the Site, including contact information (i.e., name, postal and e-mail addresses, phone and billing information) and demographic information (i.e., ZIP code, gender or age). We use this information to send our users information about our Site and to contact the user when necessary. From time to time, Greatrex Global Learning and Global Leaders Network or its business affiliates may also use your registration information to send you offers and promotions that may be of interest to you. By providing your contact information, you give us permission to send you such materials. Users may opt-out of receiving certain future mailings. See the choice/opt-out section below. Demographic and profile data is also collected during registration. We use this data to tailor the user's experience at Greatrex Global Learning and Global Leaders Network, showing users content we think they might be interested in, and displaying the content according to their preferences. This information is shared with advertisers on an aggregate basis.
Does Greatrex Global Learning and Global Leaders Network share personal information?
Greatrex Global Learning and Global Leaders Network may release personal information when we: (1) respond to subpoenas, court orders or legal process, and we exercise our legal rights or defend against legal claims; (2) believe it is necessary to share information in order to investigate, prevent or take action regarding illegal activities, suspected fraud, situations involving potential threats to the physical safety of any person, violations of the Terms of User or as otherwise required by law; or (3) transfer information about you if Greatrex Global Learning and Global Leaders Network is acquired by or merged with another entity.
Occasionally, we make our customer list available to a few carefully screened firms owned by the Greatrex Global Learning Group of Companies (including Global Achievers Company, Global Leaders Network and Thought Leaders Learning) and/or our distributors for offering products that may be of interest to you. If you prefer not to receive such mailings or not to have your information shared in this manner, you may opt-out at any time. See the choice/opt-out section below.
Choice/Opt-Out
Our Site provides users the opportunity to opt-out of receiving communications from Greatrex Global Learning and Global Leaders Network at any time through our
Unsubscribe page. Please allow 45 days for your opt-out request to take effect. Note that regardless of your opt-out selections, Greatrex Global Learning and Global Leaders Networkmay continue to correspond with you, via e-mail and other communications means, in connection with your customer relationship with Greatrex Global Learning and Global Leaders Network
Correct/Update Address
If you would like to change or update your personal information please email us on or
Credit card or other payment details
When we collect credit card or other payment details, we will not store them or they will be masked after your payment has been processed.
Return Policy
All sales are final. No refunds are available. In the case of illness of an employee attending a workshop a substitute is welcome.
How does Greatrex Global Learning and Global Leaders Network use cookies and the IP address information?
We may receive and store certain types of information whenever you access the Site although this is not our general practise. We may set and access cookies on your computer and use web beacons, clear GIFs or pixel tags to provide us with information about your browsing experience. We may also allow other companies that show advertisements on our pages to set and access their cookies on your computer. Other companies' use of their cookies is subject to their own privacy policies.
We use the information collected to help diagnose problems with our server and to administer our Site, as well as to deliver content targeted to your interests and to save your password so you don't have to reenter it each time you visit our Site.
If you prefer not to accept cookies, you can set your browser to reject them or to alert you before one is placed on your computer. Note that some features of our Site may not be available if you do not accept cookies.
How does Greatrex Global Learning and Global Leaders Network work with other companies and how do these relationships affect user privacy?
The Site contains links to other websites. Greatrex Global Learning and Global Leaders Network does not control the privacy policies of business partners, advertisers, sponsors or other websites to which Greatrex Global Learning and Global Leaders Network provides hyperlinks.
Occasionally we also share user's personal information collected on our Site with our sponsors and partners. In this regard, we share such information on an aggregate basis and do not reveal information about individual users of the Site without consent.
At times we may use an outside ad company to display ads on our Site. These ads may contain cookies. While we use cookies in other parts of our Site, our ad company collects cookies received with banner ads, and we do not have access to this information, nor control the use of cookies by our ad company or the use of information collected by such ad company.
What is Greatrex Global Learning's and Global Leaders Network policy regarding posts on message boards?
Greatrex Global Learning and Global Leaders Network message boards are available to all Site users. Please remember any information disclosed in public message boards becomes public information and you should exercise caution when deciding to disclose your personal information.
Use of Site By Minors
The Site is intended for use by adults only. In connection with the Site, Greatrex Global Learning and Global Leaders Network does not promote online to children and does not intentionally collect any personally identifiable information from children under the age of 13.